Want to tie professional knots faster when you are fishing rivers and estuaries?
River & Coast Hook-Eze is the original tool that has taken the fishing world by storm. Fits a standard 4/0 hook down to the smallest No.28
Safe Hook Cover - travel safely while fully rigged. Suitable for a variety of Jig Heads, Speed Clips & Swivels
Our multi-packs are perfect for the whole family, a great gift for any angler or color coding your different hooks or fishing poles.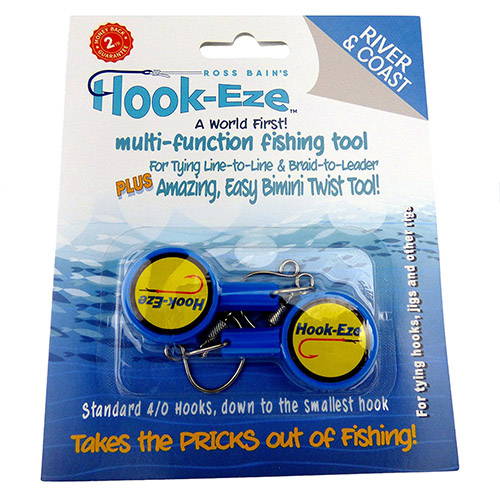 Hook-Eze River and Coast Twin Pack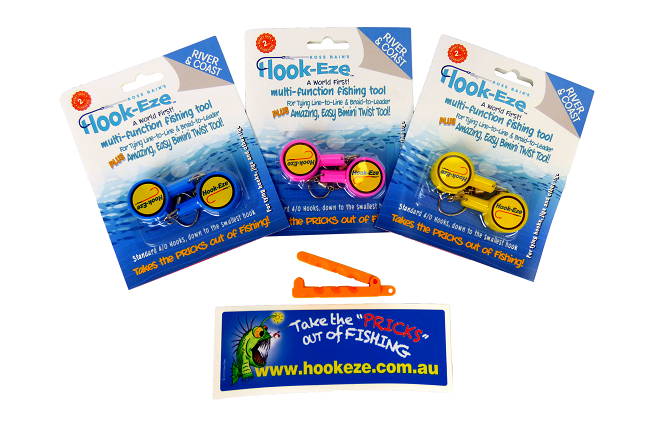 Includes 3 x Twin packs Hook-Eze
1 x Magnifeye Hook Threader
1 x Tackle Box Sticker
Cover Hooks on up to 6 fishing poles
Suits Hooks sized from a Standard 4/0 down to the smallest No. 28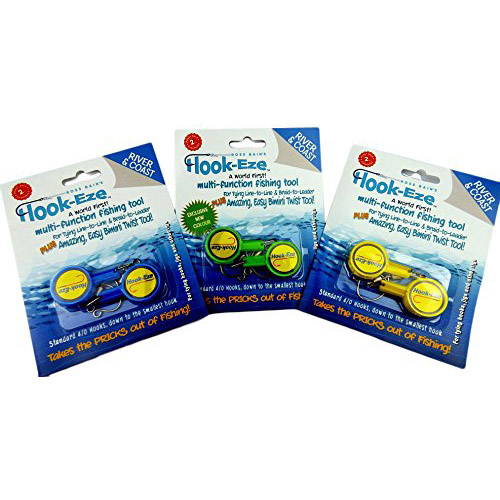 3 x Hook-Eze River and Coast Twin Pack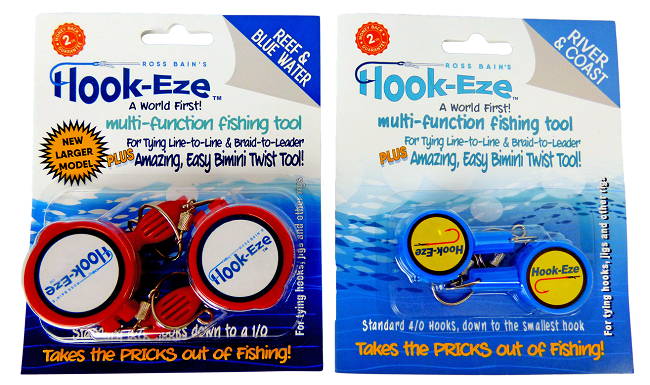 1 x Hook-Eze River & Coast Twin Pack
1 x Hook-Eze Reef & Blue Water Twin Pack
Between the 2 sizes suits Hooks sized from a Standard 10/0 down to the smallest hook No. 28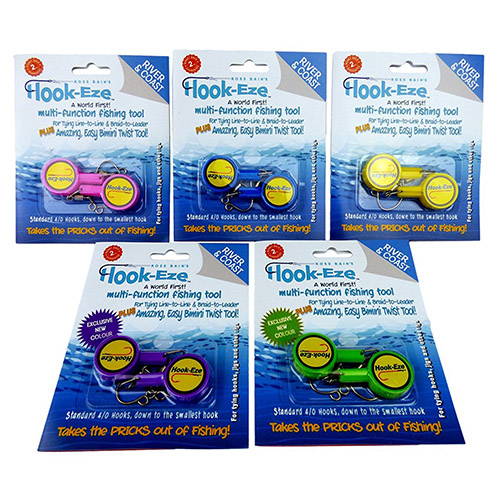 5 x Hook-Eze River and Coast Twin Pack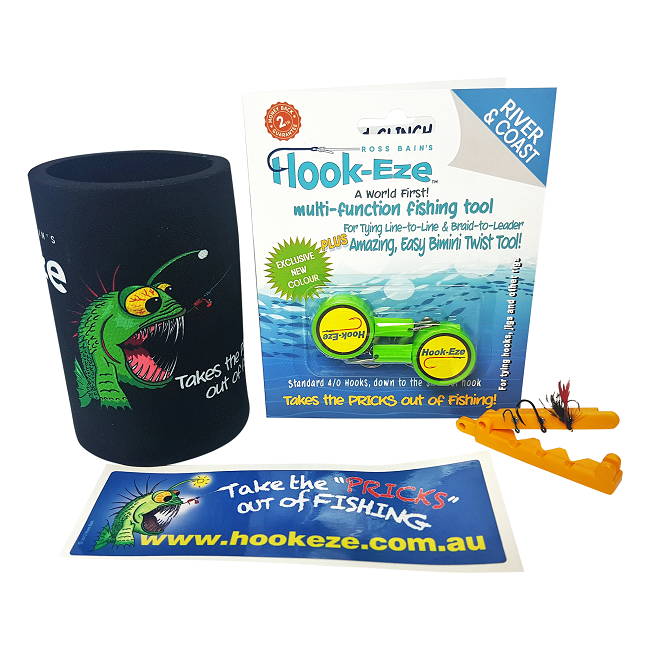 Hook-Eze River and Coast Gift Pack
Includes Twin Pack of Hook-Eze
1 x Magnifeye Hook Threader
1 x 5mm thick Drink Cooler
1 x Tackle Box Sticker
FREE Shipping for Aussie & USA Orders*