Hook-Eze for Kids
Hook-Eze helps teach children how to tie a PERFECT knot SAFELY
Now your children will be able to rig their tackle safely, introducing them to the joys of fishing and the great outdoors.
Instructional tutorials on our YouTube Channel - http://bit.ly/2EUHfL6
Great gift for the "hard to buy for" young man in our family - who happily is a fishing nut!
Val G.
My grandson loved the hook covers and so did his mum. The bonus was no more hooks catching washing on the verandah where the rods are stored.
Maria B.
Love these hook-eze! Use them for my grandkids, 5 & 6, makes the poles much safer for them the handle. So glad I found them.
Jeran K.
Over a Million Happy Users!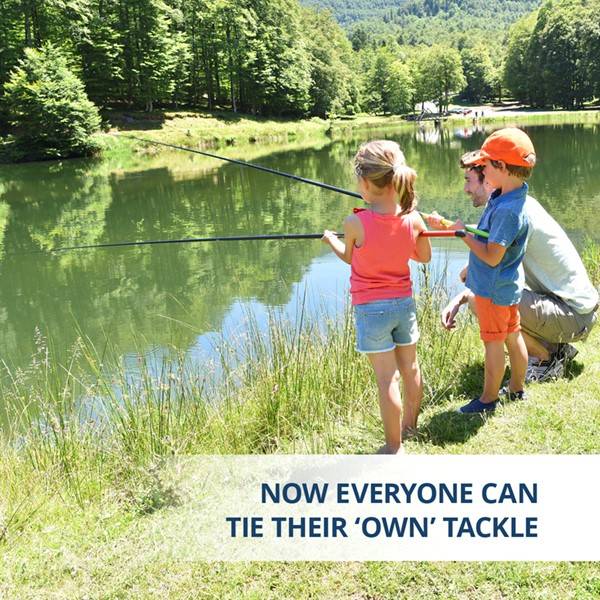 Safely tie a perfect clinch knot every time
Safely learn to confidently tie their OWN tackle with a professional knot that won't slip undone and provides more opportunity to catch a fish
Watch Instructional Video below
Avoid chipped teeth and expensive dental bills
Safely trim the line with the line cutter eliminating chipped teeth from biting the line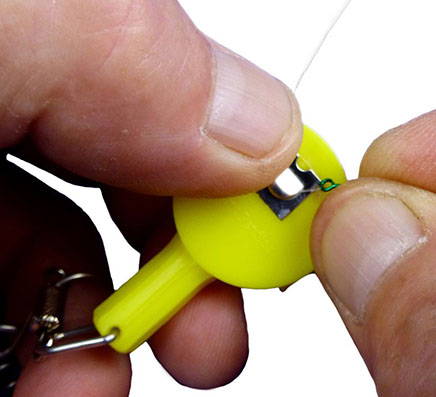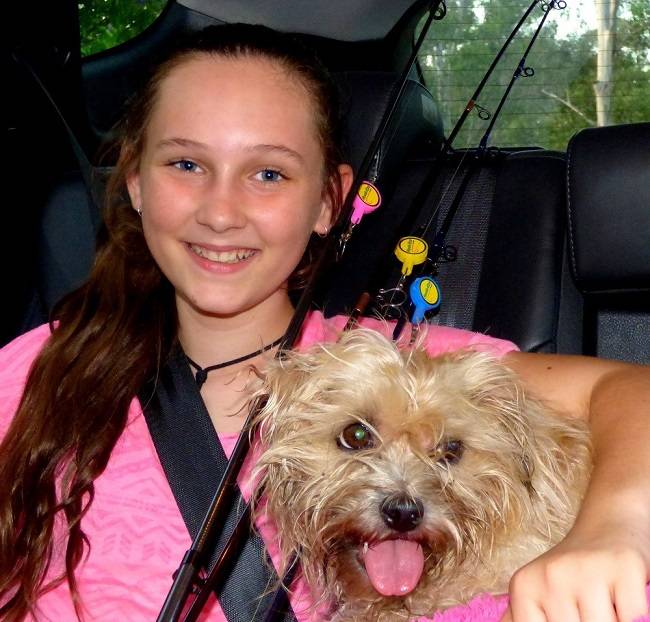 Travel SAFELY and Avoid injury to passengers, pets and upholstery.
Color code your poles for every member of the family.
Create memories with your children
Fishing is an ideal way to connect younger generations to outdoor activities and strengthen bonds between family. Hook-Eze gives you peace of mind knowing the sharp barbs of the hook are protected to minimise the risk of injury so you can spend more quality time with your children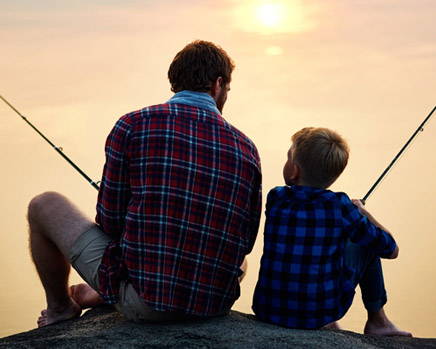 Hook-Eze River & Coast is made of UV Resistant 100% Raw Virgin Polypropylene
and all Stainless Steel fittings
There are two sizes available to cover all your hooks from the river to the reef
River and Coast Sizes: Standard 4/0 Hook down to the smallest hooks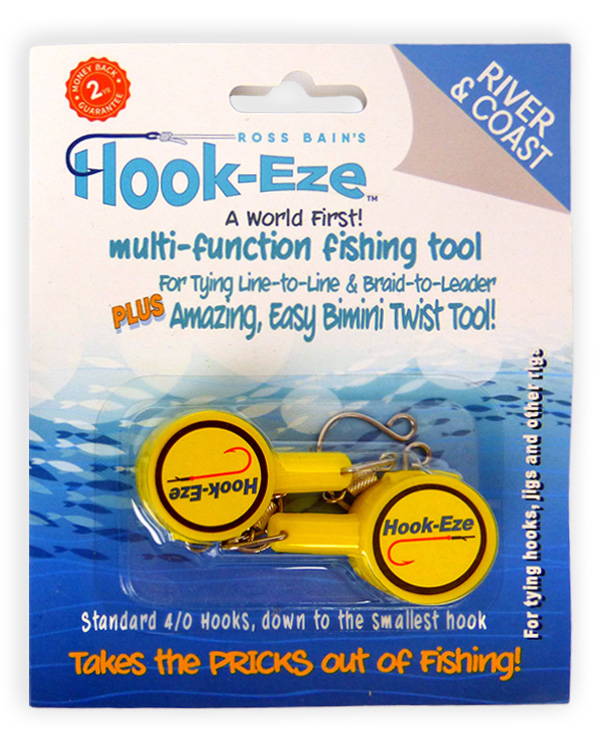 Reef and Blue Water Sizes: Standard 10/0 Hook down to the 1/0 Hook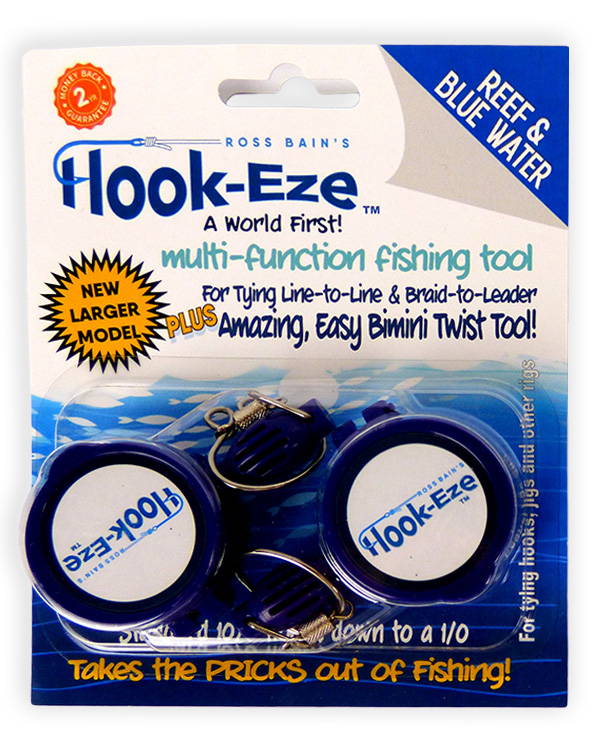 Quick, Safe, Easy way to
tie your tackle

So Safe, Simple & Easy to use,
a child can do it!

i bought these for the fishermen I know. They take their grandchildren fishing and have to replace a lot of hooks! This will make the job a whole lot faster! Thanks for such a great product!!
Linda S.
ABSOLUTELY LOVE IT!!! The absolute best and must have tool for stream or river fishing! Plus it speeds up rehooking for fishing with the kids! Definitely buying more!
Mike M.
We have several grandkids, 4-13 years old, who love fishing now I don't have to tie all the hooks on or bandage fingers! They love the package also.
M.C.
Bought the twin pack for my 8yr old autistic son to help him with the basics and this was so easy for him. Only showed him 3 times and now he mastered it and teaching my younger son. Great product.
Chris L.