Hook-Eze for Tournament and Experienced Fishermen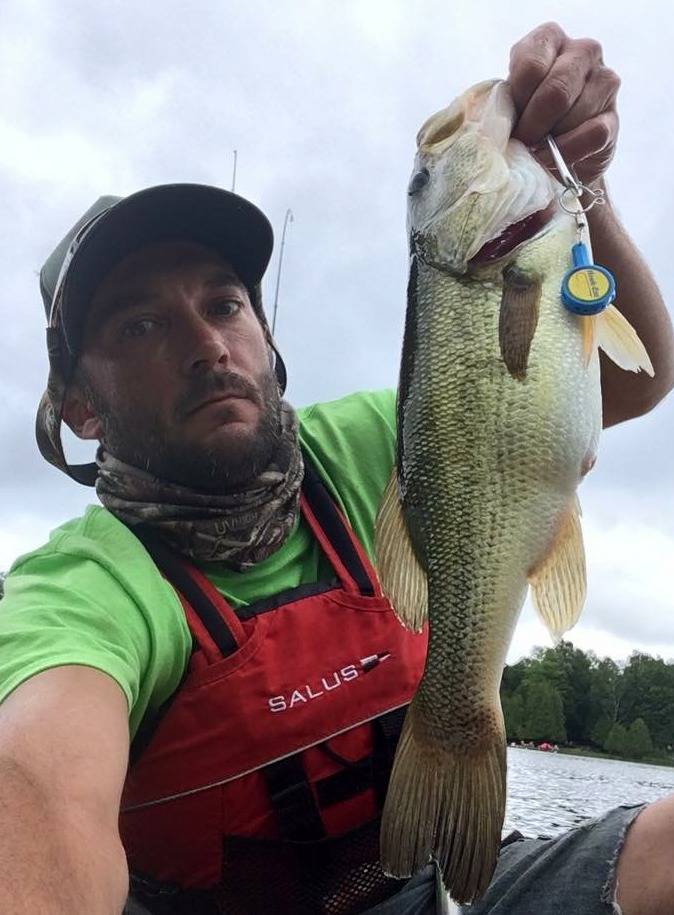 As an Experienced Angler, Lure Fisherman or entering Tournaments and Competitions, its imperative to spend less time rigging up and more time with your line in the water!
Hook-Eze enables you to tie your hooks and tackle FASTER and is great for tying line-to-line, braid-to-leader & FG Knot.
AWESOME bimini Twist tool!
Great for travelling in your kayak fully rigged...
It gives you the edge in any Tournament... This is a serious game changer.
We do mostly trout fishing and the Hookeze even worked on small treble hooks. It makes knot tying so easy especially on the boat in the wind.
Debbie D.
One of my very favorite, essential tackle box tools. Now I can tie my hooks on filament quickly and get back to fishing all the faster! Highly recommend this product-it is so helpful in threading line through those challenging, tiny loops when completing knots. Thanks for making such a great product and the helpful instructional videos.
Lee H.
Every fisherman just a weekender or a Pro this is the most time saving device a person could have in their vest, tackle box or in their pocket.
Anthony R.
Over a Million Happy Users!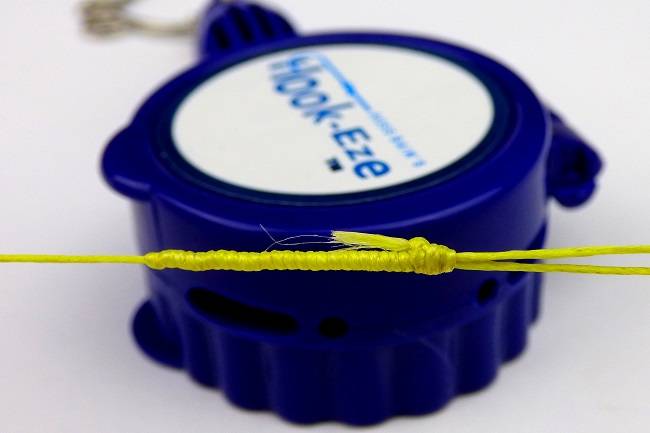 Bimini Twist
Hook-Eze allows you to tie the Bimini Twist with only two hands, no more feet, knees or teeth needed.......
By clipping the ring on the belt or jacket loop and using the built in swivel to create the twists, makes tieing this knot a breeze.
This is a serious game changer!
CHECK out the Video below
The Bimini Twist is a fishing knot used for off-shore trolling, sports fishing and the creation of double line leaders.

The Bimini Twist is one of the rare knots that does not weaken the line of which it is tied.

It is also the strongest method to create a loop in the main line which is great for connecting your Braid to the Leader with the Yucatan knot.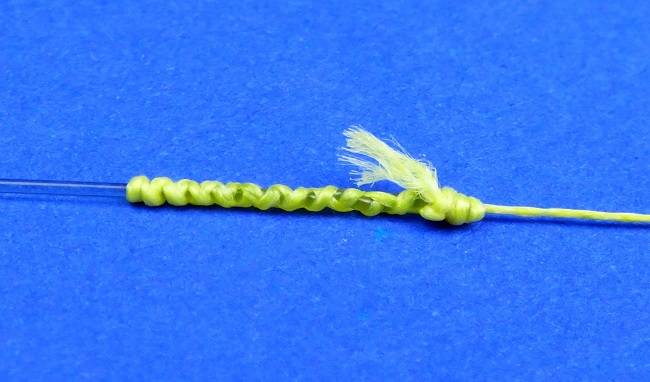 Yucatan Knot
Hook-Eze is an awesome tool for joining Braid to Leader.
The Yucatan Knot is extremely strong & the Braided Line is protected from abrasion as it is wrapped inside the coils created in the Leader. It is also fine enough to travel easily through the guides when casting. 
To tie the Yucatan knot you must first start with a Bimini Twist in the main line.
CHECK out the video below
FG Knot
The FG Knot is a popular Leader Knot with Sport Fishing all around the world, it is one of the strongest and slimmest connections and once learnt it is a great way to connect the Leader to the Main Line.
The technique using a Hook-Eze to tie the FG Knot simplifies the knot tying process making it Quicker and Easier.
(see instructional video below)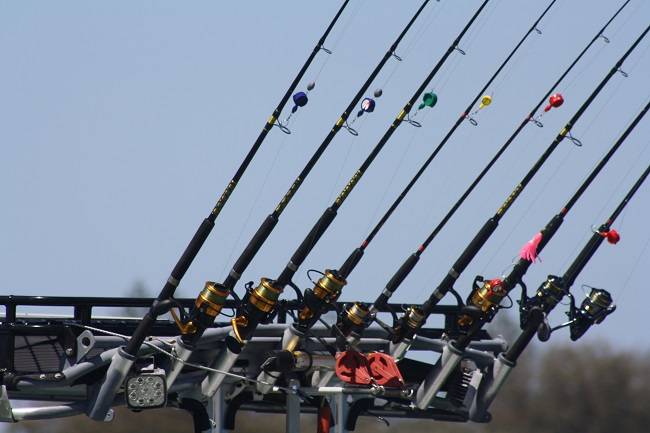 Be the First with your Line in the Water!
Pre-Rig your lines at home so you're ready to fish when you arrive.
Keep the chemically sharpened hooks covered whilst travelling in boats or vehicles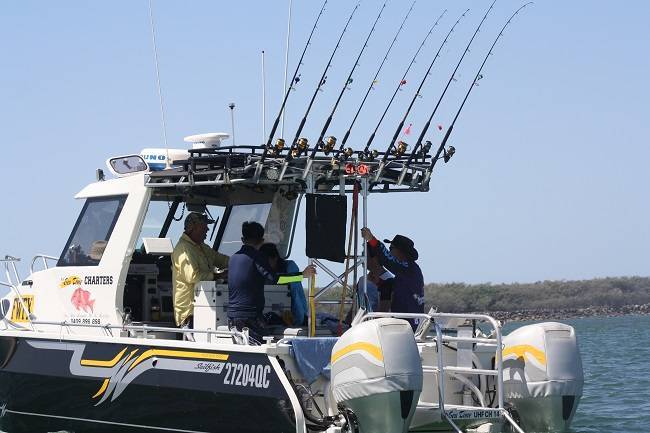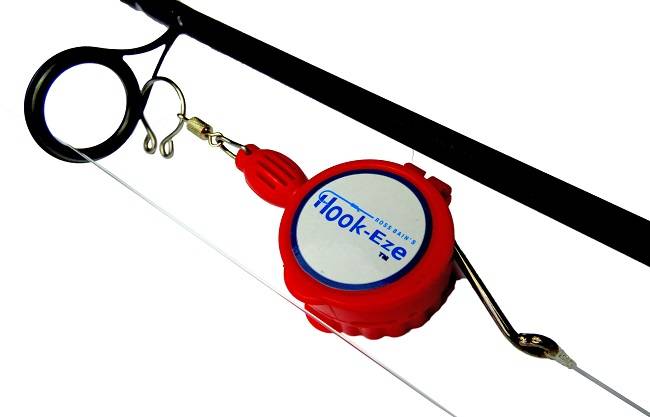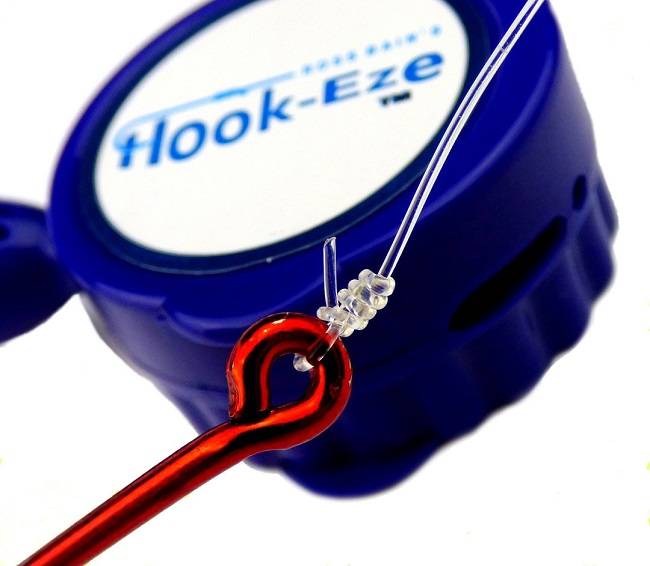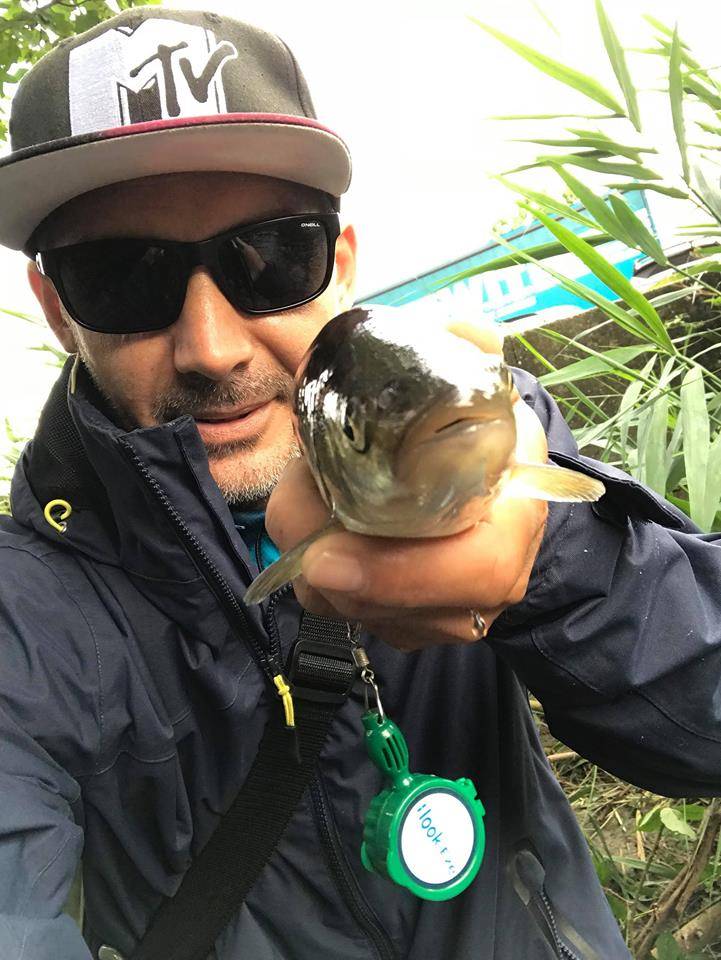 2 Sizes & a Variety of Colors
Cover your hooks and color code your poles
The stainless steel line cutter on the River & Coast Hook-Eze cuts up to 50lb leader and heavier braided line.
Reef & Blue Water Hook-Eze line cutter cuts up to 150lb leader and heavier braided line.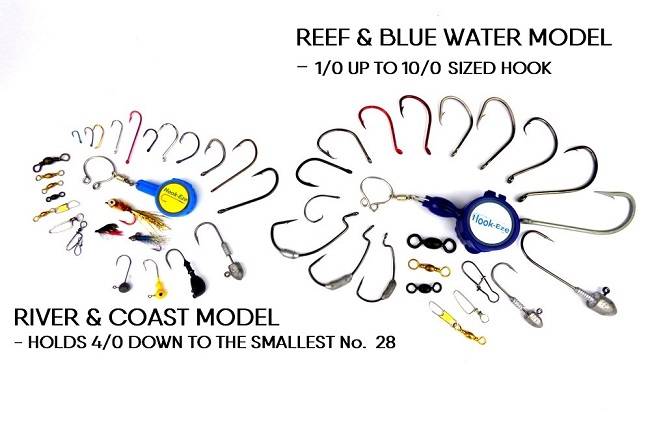 Hook-Eze River & Coast Model is made of UV Resistant 100% Raw Virgin Polypropylene and all Stainless Steel fittings.
Hook-Eze Reef & Blue Water Model is made from 100% Raw Virgin ABS and all Stainless Steel fittings.
There are two sizes available to cover all your hooks from the river to the reef
River and Coast Sizes: Standard 4/0 Hook down to the smallest hooks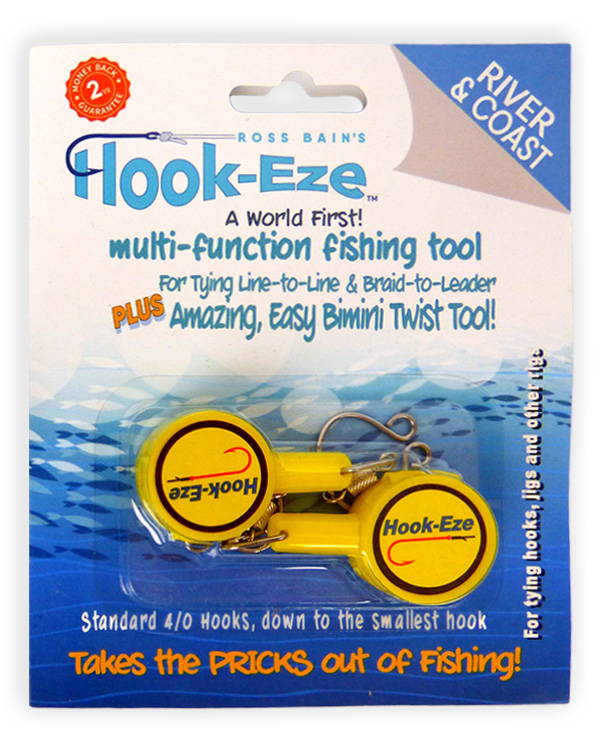 Reef and Blue Water Sizes: Standard 10/0 Hook down to the 1/0 Hook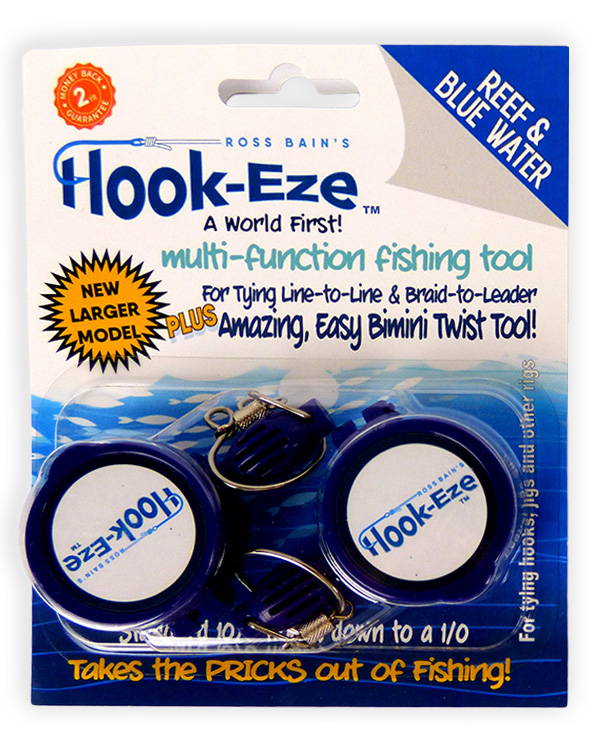 How to tie line to leader
using blood knots

How to tie bimini twist to braided line
with only two hands

We live in Nebraska and are in the winter season,so he hasn't been able to use it yet. He was very excited when I gave it to him and showed him the video. I purchase 3 twin packs and everyone that he shows it to wants to buy them from him. I expect to be ordering more.
Sherry S.
For something so simple I cant believe it has taken this long. I use it for hooks and swivels, make everything so easy and prickless. If you don't have one get one. I love them.
Richard G.
Makes fishing a lot easer and more enjoyable. Also you are able to rig your fishing gear much faster, which means that you spend more time fishing when you change rigs.
Bruno F.
Best thing I've bought for the tackle box in a long time. Everyone I've shown has now gone and ordered themselves a pair!
Raymond E.
This product really works. After fishing areas with lots of snags rerigging gear in seconds is gold. My partner doesn't complain about hooks been exposed either. Thank you.
Chris L.