Disabled Anglers
Rediscover the joy of fishing and spend more quality time outdoors with loved ones.
Hook-Eze is a GREAT tool for people with arthritis, stroke, poor vision, diabetes, MS, Autism or difficulties with fine motor skills preventing you from fishing. It's easy to use, safe and gives that little bit of extra assistance to help maintain your independence!
Countless customers have written in thanking us for enabling them to rediscover the joy of fishing.
This is an excellent tool for someone who has arthritis and does not want to give up on their passion. It is easy to use, has various uses and makes setting up my rigs alot easier. Thanks so much.
Judy R.
What a great product for my hubby who has arthritis in his fingers and was finding setting up lures etc just such a massive issue. Now he is ok to go back fishing with the ability to do what he needs to do - apart from catch fish! Thanks
Leah C.
The arthritis in my hands made the fiddly job of tying my fishing knots particularly difficult, more so in the cold weather. The hook-eze just simplifies the process so much that I now enjoy my angling so much more.
Ross W.
Over a Million Happy Users!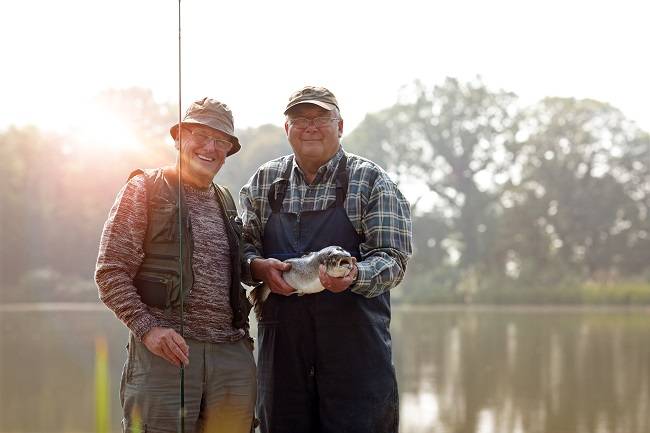 Maintain your independence
Enables people with conditions such as arthritis, loss of dexterity or fine motor skills to tie their own tackle safely giving independence
See Instructional Video below
Stainless Steel Line Cutter
Avoid injuries or aggravating an ache or pain by safely trimming the fishing line with our stainless steel line cutter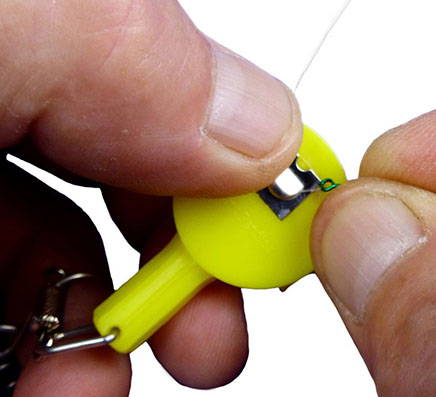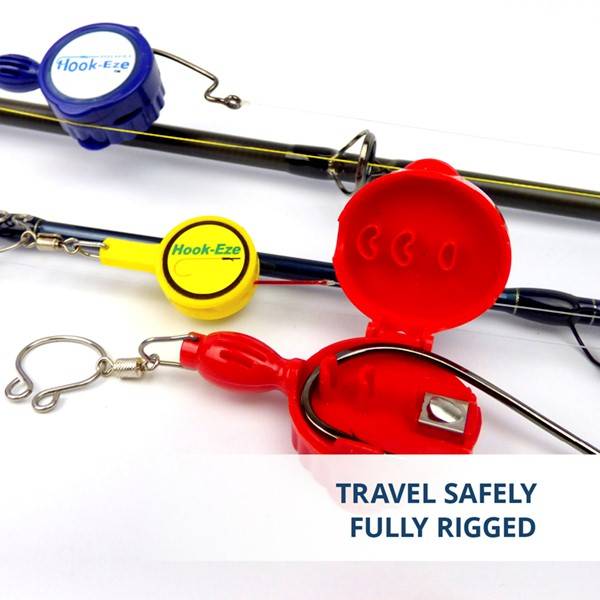 Cover Your Hooks
Conveniently pre-rig fishing poles at home and travel safely in the car or boat to fishing destination
Rediscover the joy of fishing and the outdoors
Get back to enjoying fishing and the outdoors post injury or disability. Whether fishing with loved ones or by yourself, you will be able to tie a perfect knot and fish with confidence again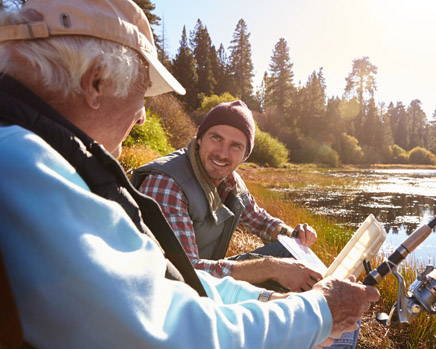 Hook-Eze is made of high quality plastics and all stainless steel fittings, so it will become a permanent part of your tackle box
There are two sizes available to cover all your hooks from the river to the reef
River and Coast Sizes: Standard 4/0 Hook down to the smallest hooks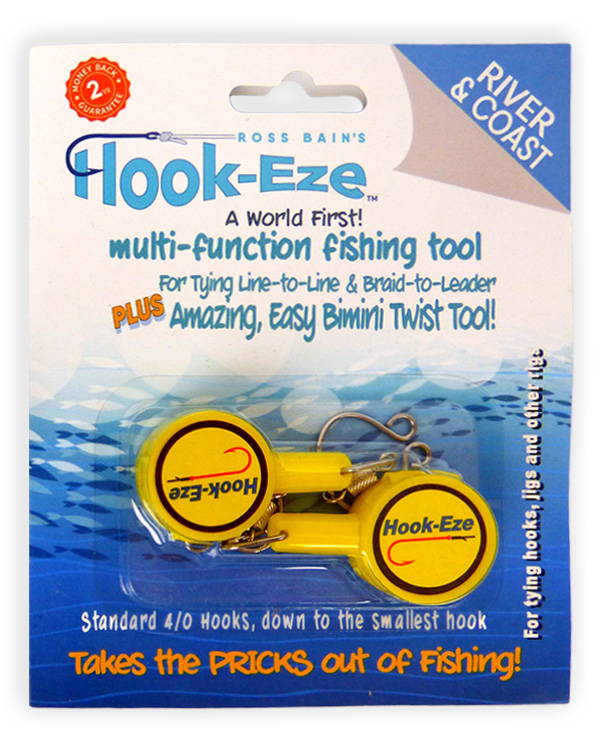 Reef and Blue Water Sizes: Standard 10/0 Hook down to the 1/0 Hook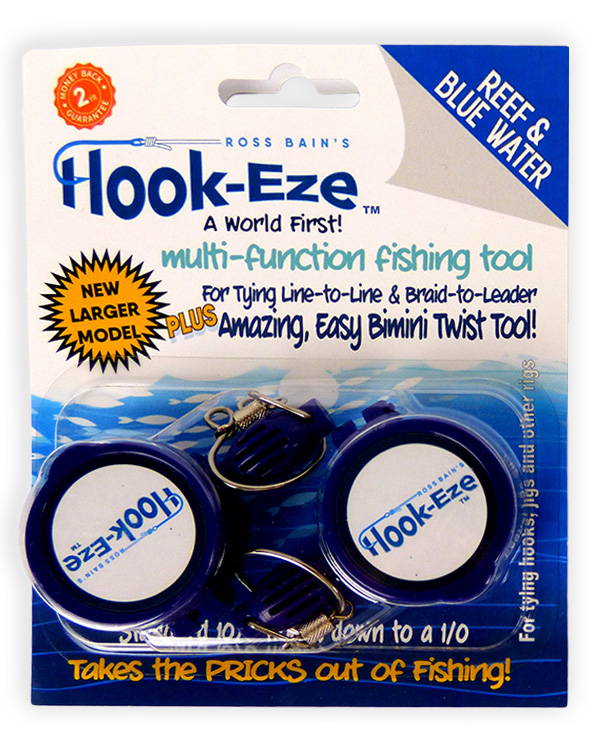 Quick, Safe, Easy way to
tie your tackle - Clinch or Blood Knot

How to tie a swivel with Hook-Eze
Both models will fit a Swivel

My brother, who has a sight problem, told me they were they best present he received. No more stressing trying to thread a hook. And my nephew was delighted. Such a great idea when you like to fish but you have young children around. No more worries about little fingers getting hooked!
Sharyn E.
Have only just put them on but appears to be a good purchase as I do have sore fingers from being a diabetic. These will help totally.
Brian S.
Great service, very speedy postage. This product has allowed our disabled son to make his own rigs with his Dad. Couldn't be happier. The smile on his face says it all. Thank you for a great product.
Greg H.
After my stroke, fishing was too hard as I could not tie hooks. Thanks to hook eze, now I can fish again!
Floyd P.
I just receive my Hook-Eze and have used it a dozen time already. When I was much Younger (good eyes, nimble fingers) I had no problem tying knots and fishing lines. But as I got Older, it became harder to do. With Grandchildren you have to be able to keep up with them and their tackle use. So now with the Hook-Eze I don't even have to pull my pole out of the water just to retie a hook for them, it's all one handed. So thanks Hook-Eze you've made fishing with Grand-kids fun again.
Marvin O.